BOUNTY HUNTER  •  MACHINE · Hybrid
This class is taught by: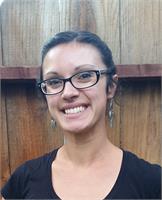 Hailing from Southern California, While Denice was earning her Bachelor's Degree in Dance at CSU Long Beach; Denice took a Pilates Equipment Class and was hooked.
With the help of the Reformer, Chair, Tower, Half Barrel,
Therabands and so many other fun toys, she strengthened her technique incredibly and discovered which muscles to use and when and the power of Pilates.

Her love for anatomy and movement brought her to receiving her Pilates Teaching Certification in 2007 through Body Arts & Sciences International.

Along the way, she added strength training and conditioning classes with weights to her repertoire and now loves to incorporate those within her Pilate's classes to give you a fun and challenging workout.

Our trainers are on the hunt to turn in your warrant and hand you your @ss. You better show up for this hybrid machine class on your scheduled date. Just try to skip town, I dare ya.


Class names & descriptions are strictly for fun!

All classes are taught at an intermediate to advanced level. If you have any questions or concerns about participating in class, please call the studio at 415-567-9009 for additional information.
Upcoming classes: