ALIGN AND TONE MACHINE · REFORMER
This class is taught by: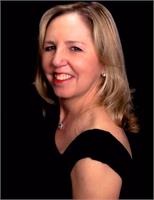 Olivia was a professional ballet dancer and toured the world with various national and international companies.
A certified Pilates instructor with 15 years of teaching experience, she began Pilates training at 16 to rehabilitate from a dance-related injury and never had another dance injury since. Her classes seamlessly combine fluidity of movement, strength and core building exercises, flexibility, coordination, and breath control. All while keeping it all fun, motivating, encouraging, and energetic!
Olivia is also has certification in pre- and post-natal Pilates, training for those with back or spinal injuries, and Pilates for athletes and dancers.
Currently she teaches and performs Argentine tango classes in the Bay Area and beyond.
In this semi-private class you will rework your body. This class is designed to lengthen, strengthen and tone your muscles. You will build a stronger foundation for long-term health.build strength from the inside out, and develop core stability to bring the body back into balance. You'll tone your thighs, back, abs, arms and booty. You will strengthen, lengthen, and tone every inch of your body.
Classes limited to 4 so you get lots of attention and form correction from the instructor.
Upcoming classes: